Global Accelerator
igniteXL is a Silicon Valley based accelerator and seed fund focused on international entrepreneurs coming to Silicon Valley to build a global company.
Greatness comes in many different shapes and forms. Often times, it gets lost in translation because of culture and language.
We set out to help international entrepreneurs discover their own greatness by injecting key resources to speed up the process of building great global companies.

Global Community
Located at the GSVlabs, entrepreneurs work side by side with other entrepreneurs from all around the world.

Mentors
Over 300 domain specific experts and serial entrepreneurs are ready to meet and work with you.
Curriculum
Our curriculum ranges from intensive customer development exercises and product market testing to roundtable talks with Silicon Valley CEOs

All-Hands Support
Entrepreneurship is not just a business. It's also a personal journey. All of us at igniteXL are here to support you through your entrepreneurship journey.

Connections
Meaningful and relevant connections at the early stage are priceless. Combining our team and mentor's network, entrepreneurs have access to our vast network in Silicon Valley and Asia.

Money
Selected companies will receive direct or syndicated funding from igniteXL.
Our Programs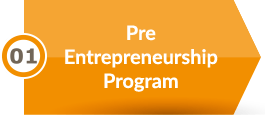 Education focused learning on Silicon Valley's best practice on entrepreneurship.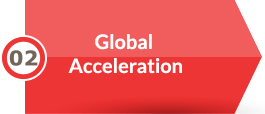 Intense customer development exercises to product/market fit testing to validate your product/service for the global market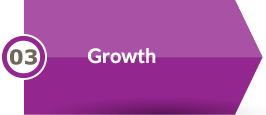 A customized post-acceleration program to help company launch, grow, and get to series A funding or to revenue generating stage. Admission is on a rolling basis.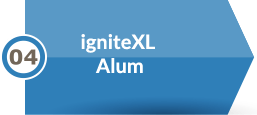 Our support doesn't end at the end of the program. Through our Alum program, all igniteXL graduates receive continued support and access to our mentors and resources.
Contact Us
Contact Address :
Silicon Valley HQ:
GSV Labs, 585 Broadway, Redwood City, CA 94063

Sunnyvale Office:
ATI Dream Center, 1290 Reamwood Ave, Sunnyvale, CA 94089

Phone: 650-307-5722